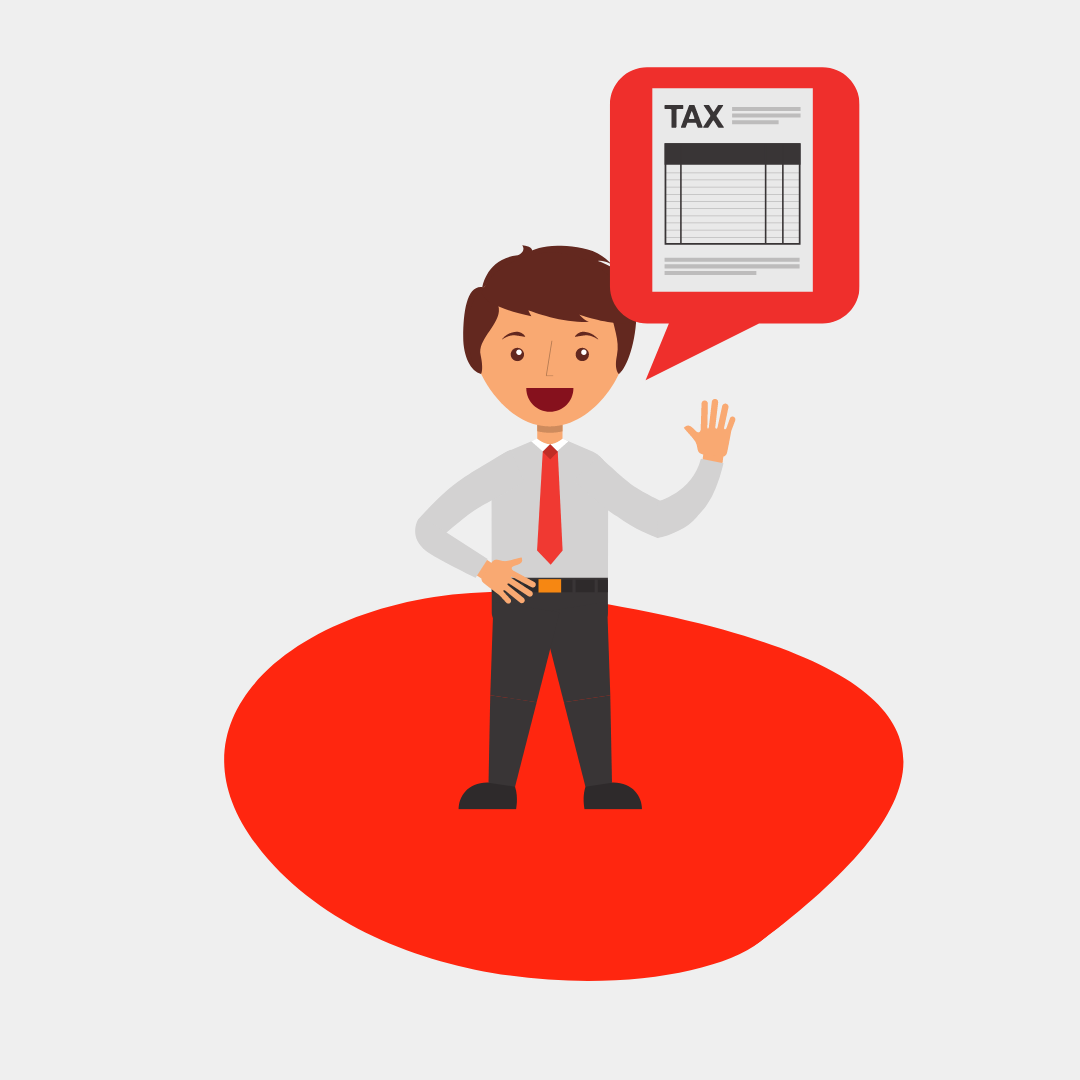 There are new tax rules that you need to be aware of as a coach. The 2020 tax implications for freelance coaches and small business owners that emphasize coaching are considerable. Whether your specific coaching field is life, career, health, business, or executive coaching services, these new tax rules represent both challenges and opportunities for your coaching business.
The COVID-19 pandemic has created special conditions in the tax rules for this year. These are one-time situations that may not repeat themselves for the 2021 tax year. What follows are the most notable changes that can help you create the most favorable tax returns if you run a coaching business with employees.
COVID-19 Relief – Employee Retention Credit for Small Coaching Businesses
If your coaching business was affected by the pandemic, such as closing due to a government shutdown – or you lost at least 50% of your gross receipts as compared to 2019 – you may receive a 50% payroll tax credit on wages that reaches up to $10,000 per employee. This relief only applies to coaches who have employees in their company.
In addition to the employee retention credit, there are other credits that you may have earned if you have employees.
Paid Leave
All employees who had up to two weeks of paid leave due to contracting COVID-19 may receive 100% of the wages paid or up to $5,110 over two weeks, whichever is higher. Those with employees taking care of a loved one with COVID-19 may have two-thirds or 66.6% of their regular wages or up to $2,000 over two weeks reimbursed.
In 2019, roughly 72% of all taxpayers received a refund averaging nearly $3,000, making it one of the largest paychecks that most taxpayers received all year. With the implications of COVID-19 and the many federal and state tax deductions, those who have employees or life coaches who operate independently should consult with their tax accountant to find all relevant deductions for their 2020 tax return.
Pass-Through Income Deduction for Coaches
One of the more significant changes for 2020 is how the IRS treats pass-through income. Pass-through income is income reported by those who run smaller businesses consisting of S corporations, LLCs, or Schedule C. Because they are not subject to taxes at the corporate level, the profits are instead passed through to the owners and are taxed as personal income.
The 20% deduction will help coaches who earn a higher income, which exceeds the standard deductions as noted in the 2018 Tax Cuts & Jobs Act. Those in the coaching field should compare the pass-through income deduction with the standard deduction for single filers that starts at a $12,000 income level. Choose the one that is most beneficial to your tax situation.
Standard Tax Deductions for Self-Employed, Small Business, or Freelance Coaches
For the most part, the tax structure that existed in 2019 still applies to 2020. What follows are the standard deductions that coaches can use – whether they run a small business with employees or work independently as freelancers, or are self-employed.
Self-Employment Tax
With many life coaches and those who specialize in other fields being self-employed or freelancers, the self-employment tax is vital to understand. You are responsible for paying the Social Security and Medicare taxes, which add up to 15.3% each year. Keep in mind that self-employment tax is not the same as income tax.
To calculate the tax you owe for 2020, start with net earnings you have received from profits generated by your business. You calculate net earnings starting with your gross earnings minus any business expenses that you can deduct. The self-employment tax covers 92.35% of your earnings, so make the calculations and then apply what you owe at the 15.3% tax rate.
For 2020, the first $137,700 you have earned is subject to the Social Security portion of the self-employment tax. All income earned above that level is only subject to the Medicare portion, which is 2.9%.
Keep in mind that freelancers are still subject to the self-employment tax along with personal income tax. Typically, you would pay the entire 15.3% tax rate, but the tax deduction for 2020 allows for a 50% to 57% deduction. Other deductions include but are not limited to the following.
Startup Costs
Home Office & Office Supplies
Hardware, Software, Webhosting, & Online Tools
Internet & Phone
Interest on Credit Card & Business Loan
Contract Labor
Membership Dues, Transaction Fees, Licenses, and Contract Labor
Education
Health & Business Insurance
Travel & Mileage
Advertising & Marketing
Contributions to Retirement
Although covering an extensive range of areas, each type of deduction has its limitations. Most of the deductions are straightforward. For monthly bills such as internet, phone, insurance, office supplies, and the like, receipts are enough to demonstrate that such costs were paid and part of your business. In addition, what you purchase for use in your business, such as hardware, software, online tools, advertising, marketing, and more, can be deducted as well.
However, there are other expenses that you may not be aware of that qualify for deductions. By taking advantage, you can reduce the income that is taxed to a greater degree.
Tax-Deductible 2020 Startup Costs for Your Coaching Business
If you are just starting in the life coaching field, you can deduct the initial costs to set up your business, up to $5,000. Startup costs include items directly related to your business's setup and any indirect costs associated, such as finding a location for your home office and the like. You may need to consult with a qualified tax accountant to ensure the expense falls under startup cost deductions.
Contract Labor
Do you hire other freelancers to do some of the work for your business? If so, what you pay them is deductible as well. For example, if you have someone write the content for your bog, drive you to locations where you perform your services, or take calls at your office. Such expenses associated with hiring freelancers (and not employees) fall under this deduction.
Education
For life coaches, one of the more overlooked tax credits available in 2020 is deducting education expenses. Anyone in the coaching profession must keep up with the latest trends and information. This means that if you take classes directly related to coaching or in support of your coaching business, the expenses may be tax-deductible. This includes the following costs:
Cost of the Courses
Licensing, Certification, and Registration
Cost of Books, Reports, or other Supporting Materials as part of the Courses
Keep in mind that it must directly relate to your coaching business, including education, on expanding your business knowledge. All unrelated fields do not count.
Traveling as a Coach
Travel, mileage, and meals are not as straightforward as they might seem for 2020 tax deductions. Keep in mind that travel does not include the trip to the office. However, with many life coaches and coaches in other areas, travel may be an important part of your profession. If you travel to your clients, that qualifies as a deduction for your coaching business. But if you are just traveling to your office, that does not.
During business with clients, meals can be deducted at a 50% rate, but only if you show receipts and evidence that they are part of your coaching business expenses.
Home Office
You may also deduct taxes on your return, such as the taxes earned on real estate if you own an office separate from your home or one that is on another property. The home office deduction assumes that you have dedicated space in your home strictly for office use. If so, you can write off any rent, utilities, or other payments directly related to the home office. However, if you are borrowing a room in your home with other uses once you have finished with your work, then the deduction does not apply.
Transactions
If you receive payments through PayPal and other qualified sites as part of your coaching services, all third-party fees that you paid for the use of that site can be deducted from your taxes. This is one of the more overlooked areas for coaches since it is assumed by many to apply to selling products. But if you accept payments for your services on PayPal and similar third-party sites, then you may qualify for a deduction.
Internet & Phone
Tread carefully here. If you have one phone line for business and personal use, deducting it 100% as a business expense is not reflective of reality and will likely cause you trouble. If you want an IRS audit, this is a way to increase your chances. The same goes for internet expenses. Most freelancers and virtual coaches use the internet for both business and personal use (Netflix-and-chill, anyone?).
To make your accounting life easier for these items, use tools like QuickBooks Online (QBO) for the self-employed. The plan has a low monthly cost, and the software allows you to link your credit card for business expenses. QuickBooks automatically tracks all your expenses and automates your accounting over time as it learns from you how you classify certain expenses.
If you tag an expense for Canva as Marketing or from your ISP as an internet expense that is to be split 50%-50%, QBO will remember it and do it automatically for you. All you have to do then is to attach your receipts, which you can simply do at the end of the month by forwarding all your receipts per email to QBO, which automatically assigns it to the right charge. Come tax time; you can add your CPA to your QBO account to do your taxes. No more shoeboxes loaded with receipts!
Maximize These 2020 Tax Rules for Your Coaching Business
Keep in mind that these cover the basics of your 2020 federal tax returns. Your state may have its own unique set of requirements and deductions, which apply as well.
Whether you run a coaching business or freelance, it is crucial to be aware of the 2020 tax implications. For small business owners, along with freelancers in the coaching field, the changes are considerable. This means consulting with your tax accountant is advisable, so you can have questions about your specific tax status answered before you file.
Here's to a tax refund!
---