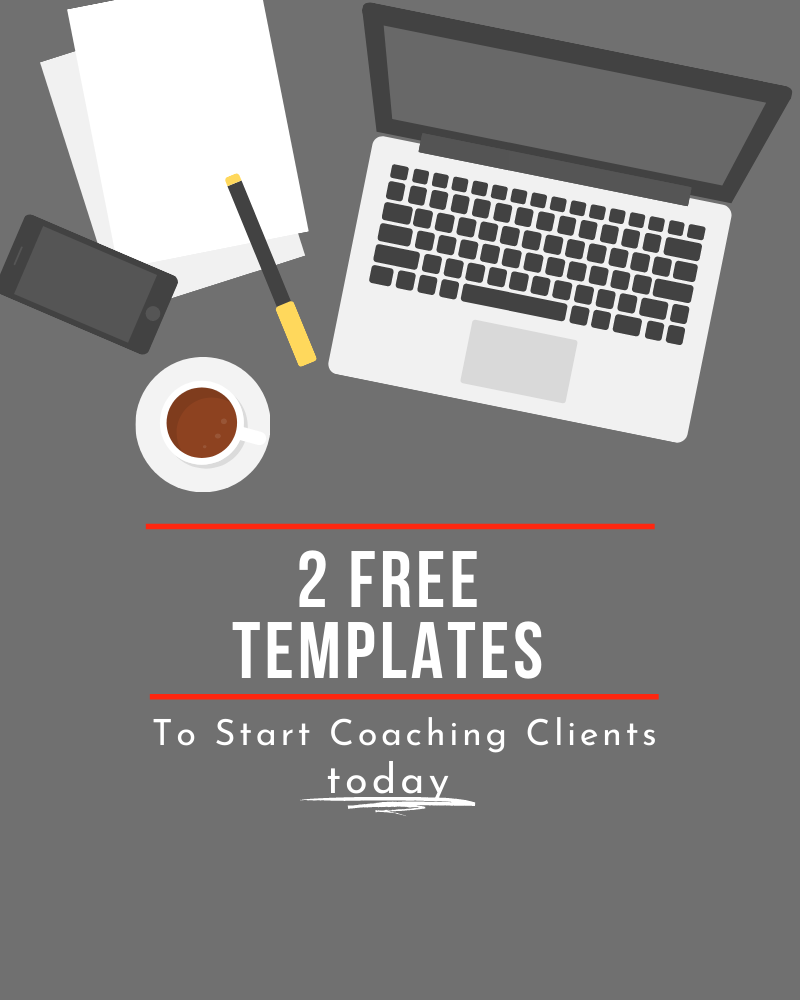 What's included, you ask? Wowzers, you don't waste any time, do you? It's OK, neither do I. Let's get right to it. Here are the included templates so you can start coaching:
A Session Prep Form
Before you start a coaching session, give your client an opportunity to reflect and gain clarity on what she or he wants to achieve during your call together. This template will help you both prepare and makes the call much more efficient.
👉 You can find a free downloadable template here.
A Coaching Feedback Form
This is optional and doesn't have to become a complex chore. Keep it simple, but by all means ask for feedback every time.
It will help your client reflect on the value of coaching with you. At the same time, you receive feedback on how you can improve or what you should keep doing to be a helpful coach.
👉 A free and simple 60-second mini survey template is available here.
A Session Summary Form
While this is optional, I highly recommend you summarize the key statements and takeaways from your coaching sessions – at least for yourself. This is especially helpful once you have added dozens or hundreds of clients and thousands of coaching sessions behind you.
You can return to your notes in preparation for future calls or to refresh your memory (or your client's memory) on things you have discovered or worked on previously. People forget, paper doesn't.
Some systems, like CoachAccountable allow you to store your session notes per client while also giving you the option to share your notes with your clients.
Here is an example of how this very simple summary would look like (created in CoachAccountable):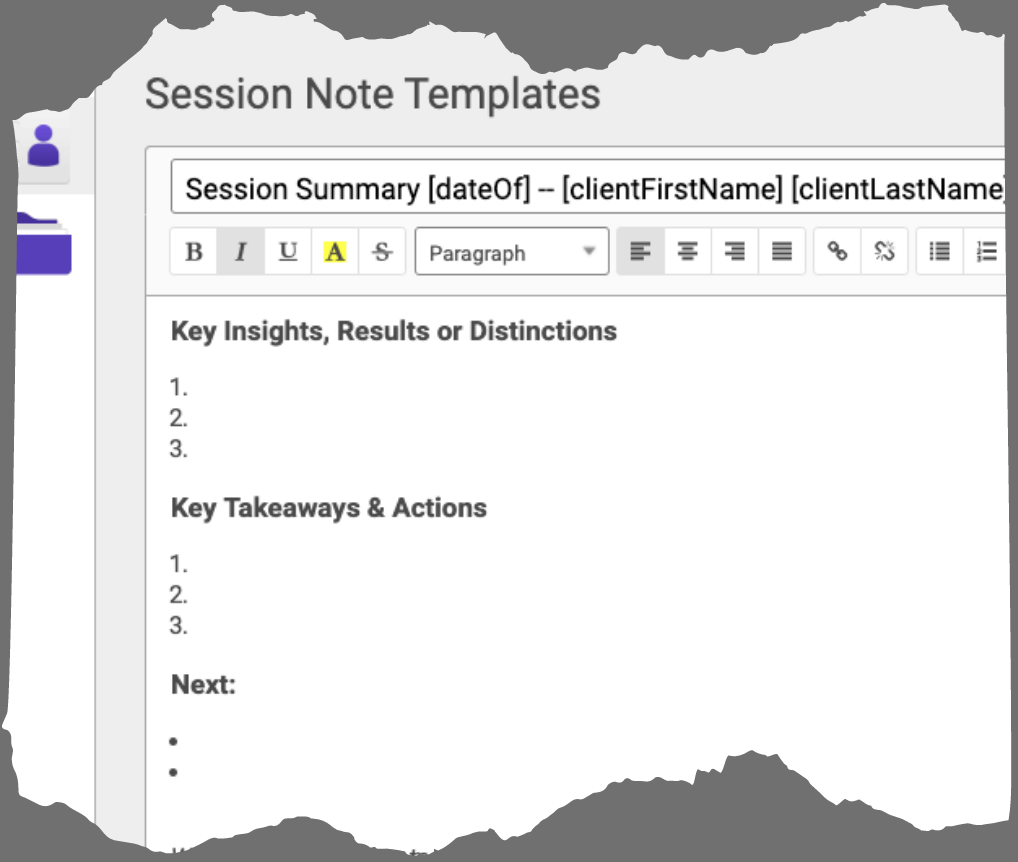 It's that simple!
This can be useful if you covered a lot of ground and worked on an action plan. You would add great value to your client by sharing your notes while keeping your client free to focus on the call and on thinking, exploring, reflecting, dissecting, etc. as you coach and take notes.
Even if you opt not to share your session summary, this will still help you to quickly recall what key results, actions and agreements were made.
Go, Coach!
---