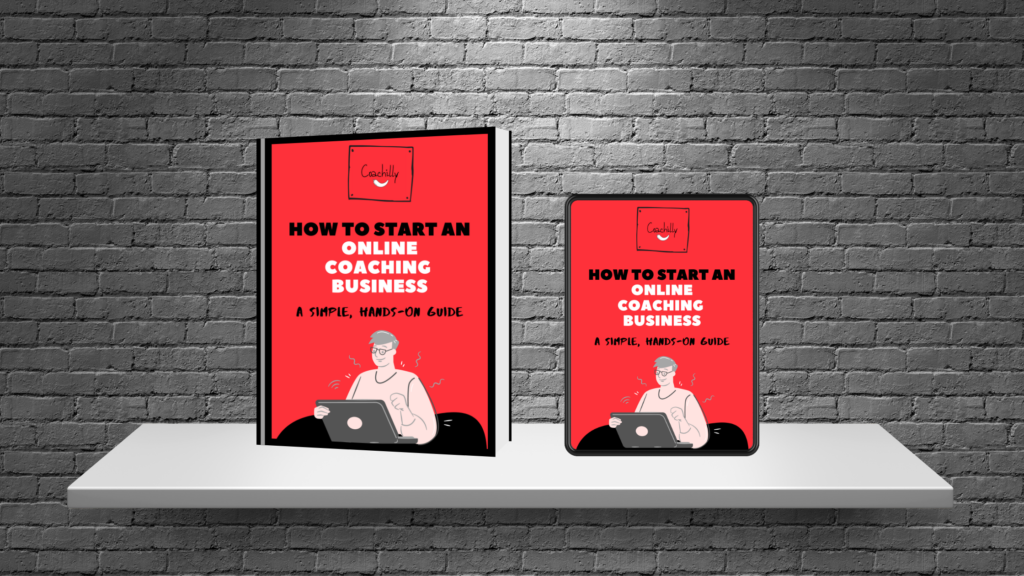 Coachilly is excited to announce the launch of a new coaching book: "How To Start An Online Coaching Business – A Simple, Hands-On Guide. The book provides exactly what the title says: simple and hands-on steps with worksheets.
Who Will Benefit From This Coaching Business Book?
Do you dream about starting your own coaching business?
Is something holding you back?
Are you overwhelmed by the unknowns or the risk?
Would a step-by-step manual be useful to you?
If these questions returned a yes from you, even if you have already started building your business, then you would benefit from it. This coaching business book will ease you into the topic of starting a coaching business online. Beginning with an introduction to the coaching industry, trends, and terminology, it continues to outline industry organizations and education paths you should consider.
Building on this foundation, the following chapters dive deeper into the steps to consider before launching a business.
Furthermore, the book shares in depth which tools you will need to launch – and grow – your business. At the end, this book provides you with checklists and worksheets to prepare your coaching business for success.
Also included in this coaching business book is an in-depth comparison of coaching tools. This will help you make sound decisions for your online coaching business to set you up for success. Lastly, owners ordering this book will receive access to printable worksheets outlined in the book.
Where To Get This Book
Other Posts You Might Like