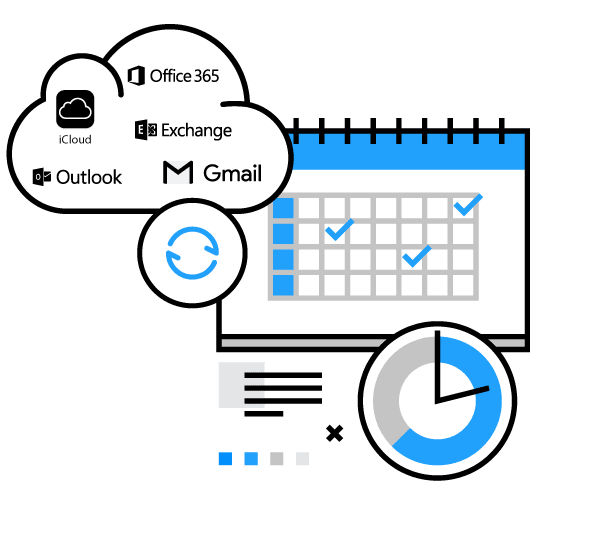 Let's cut straight to it: You need to book clients on your schedule. You don't like the endless back-and-forth to find a date and time that fits you both.
Here are 3 solutions that will let your clients schedule themselves and one of these solutions is currently on sale! Ready to see how this works?
Easy Setup Of Scheduling Tools
All you need to do with any of the tools below is linking your preferred calendar account (Google Calendar, Outlook Calendar, or perhaps your Mac iCal). This will allow the app of your choice to read your calendar to see your availability. It will also allow your booking app to schedule a time on your calendar that is available.
Don't worry! The booking app will not schedule a time on your calendar when you are not available or do not wish to be scheduled. So you can get your sweet rest at night, lunch every day or your time at church or Sunday brunch. No one will be able to schedule a time during your blocked times.
3 Awesome Scheduling Tools
With that being so easy to set up, take a look at these three great tools. We are looking at "BLAB" or, Book Like A Boss, first, because they are currently offering a LIFETIME DEAL at the time of writing this, so grab it before it's gone!
All these tools help you to book appointments with people before they become clients. We have written in a separate post about tools that help you run your entire coaching practice and most of them also allow your clients to self-schedule appointments. What do you do with your leads, you know, those people who are not yet customers but would like to inquire about your services?
You use a scheduling tool that requires minimal information from your leads and is easy to set up. Here are three easy tools:
1 – Book Like A Boss (BLAB)
What makes BLAB stand out is the constantly increasing list of awesome features:
Scheduling automation tool
Landing pages
Collecting payments / payment integration
Custom branding (make it look like your own brand)
Create coupons
Integrate with Zoom
Embed scheduler on your website
And these are only a few great things to mention. They currently offer a lifetime deal on Appsumo. That means you pay one price and have the service for the rest of your exciting life. Once this deal is gone, use this link to get the next best alternative deal with them. You better hurry.
Go to the Lifetime Deal or, once expired, go to this referral deal.
If you prefer paying monthly feeds (for the rest of your life), here are two more options from other (excellent) providers:
2 – Acuity Scheduling
Another great tool with lots of features:
Scheduling automation tool
Intake forms
Collecting payments / payment integration
Membership subscriptions for clients
Revenue reports
Create coupons
Embed scheduler on your website
We didn't find a permanently free version, but monthly pricing started at under $10.
3 – Calendly
Calendly allows you to embed your booking tool on your website or embed a link in your email. That way, your contacts can book time on your schedule according to your availability. It's that easy.
Calendly offers a free basic account. Premium accounts start at under $10 per month.
4 – TidyCal
Oh, you're gonna love this! If you are looking for an alternative to scheduling software costing you monthly fees, this is it!
TidyCal costs a low one-time fee (lifetime deals, anyone?!) at the time of amending this article in February 2021.
The tool is simple to set up and even easier to use. No more haggling to find a good time or manually exchanging information to get the date on the calendar.
Say welcome to your personal assistant. Give it a try!
Looking for more deals for tools beyond scheduling? Check out our Deals & Promo Codes page!
---