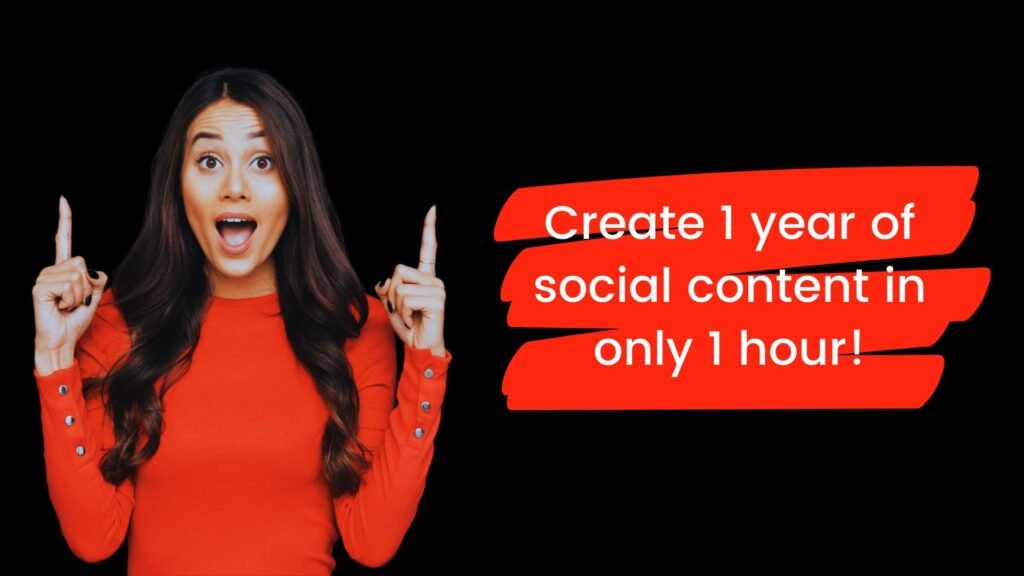 Creating content for a full social media calendar seems impossible for business owners. You are in the coaching business, not in the business of managing Social Media. But you know you have to do it. This is how you engage through multiple touch points with your audience. Research has shown that it takes two to three touch points to turn a lead into a client. Your favorite Social Media channel is one way to do this.
To show consistency and build trust in you over time, you need to post quality content on Social Media regularly. But where do these posts come from?
Repurposing: Use What You Have to Fill Your Social Media Calendar
In this post, I will show you how to use what you already have to fill your Social Media calendar. We will use the repurposing approach to create Social Media content.
First, select three to five of your top blog posts. These posts need to be at least 500 words in length to give you enough material to work with.
If you do not have any blog posts yet you can either
Come up with 4-5 topics to write about and create articles using Medium, or
Hire a writer for as little as $5 per article to write articles for your chosen topics.
Next, highlight 12 or more sentences in your article that can be posted as a standalone quote. You might need to rewrite some of them to make this work.
Converting Quotes to Images
After you have selected your quotes, head over to Canva or Crello, or use another tool of choice to design graphics quickly. Canva allows you to use well-designed templates, adjust for your favorite colors and fonts. Select a template for quotes and then simply copy your quotes over into the template.
Scheduling Your Social Media Posts
Once you have downloaded all of your quote images, you can begin scheduling your Social Media posts in your preferred scheduling tool. Canva recently added this functionality, which would allow you to skip the step of downloading the images to your computer and then uploading them to another scheduling tool.
Beginning with the content you have created (your quote images or quote bubbles) from your first blog post, schedule each Social Media post one month apart. This means, your first round of scheduling gives you one post a month over the course of one year.
You will repeat this process at least three more times, for a total of 4 x 12 posts = 48 posts. That's one year of weekly posts on your Social Media channels!
And Now: The Shortcut to a Full Social Media Calendar:
Following these steps above is still a lot of manual labor. To do this faster, try out Missinglettr. This tool is like your own Marketing Assistant.
All you have to do is connect your blog feed so it can see when you publish a new blog post. Missinglettr will then begin to scan your article for quotable statements and spit out suggestions within minutes.
You can also customize the quote templates with your brand colors and fonts. This way, you do not need to manually create quote images!
Once you have reviewed those suggestions, you'll head over to approve the campaign for the length of time you choose. This can be 12 months, six months or any time frame you desire.
It's hard to imagine such wonders, so I have recorded a short demo video =)
Looking for more tools to help your coaching business? Then check this article on coaching-specific software.