Starting a coaching business is a journey of passion, dedication, and, of course, a well-thought-out plan.
In the world of coaching, success doesn't come by chance; it comes from strategic planning and effective execution.
This article aims to guide aspiring coaches through the essential steps of creating a business plan tailored to their coaching venture.
What is a Business Plan and Why Do You Need One?
Before diving into the specifics, let's clarify what a business plan is and why it's indispensable for your coaching business.
A business plan is like your playbook, outlining the game plan for your coaching business. It's a comprehensive document that describes your business's objectives, strategies, target audience, and financial projections. But why do you need one?
Clarity of Purpose: A business plan helps you define your coaching business's purpose and direction, making it easier to stay focused on your goals.
Attracting Investors and Partners: If you're seeking funding or partnerships, a well-structured business plan showcases your professionalism and commitment.
Strategic Roadmap: It serves as a roadmap, guiding you through each phase of your coaching business, from startup to growth.
Risk Mitigation: By identifying potential challenges and risks, you can proactively address them before they become major obstacles.
What are the Elements of a Good Business Plan for Coaches?
Now, let's break down the key elements of a robust business plan specifically tailored for coaching businesses:
Company overview: Your coaching business snapshot
Your company overview is the first impression readers will have of your coaching business, so it's crucial to make it engaging and informative. In this section, you want to provide a snapshot of your coaching venture, offering a clear understanding of what your business is all about.
Begin by introducing your business name, location, and the nature of your coaching services. Consider sharing your business's origin story if it's unique or adds value to your brand. Highlight any defining features that set your coaching business apart from competitors.
Need some expert guidance in defining your niche and dominating your space? Look no further than our gift to you: the "Define Your Niche In 6 Steps" workbook. And guess what? It's completely FREE. This resource is tailor-made to help coaches ensure they can resonate well with their niche audience and stand out from competitors. So, seize this opportunity to elevate your coaching business plan and get your free copy delivered straight to your inbox!
Don't forget to touch upon your business's mission and vision briefly. Think of these statements as your coaching business's North Star, guiding your decisions and actions. They should convey the purpose and values that underpin your coaching practice.
Remember that this section should grab the reader's attention and make them eager to learn more about your coaching business. Use compelling language and a tone that reflects your brand identity. In essence, your company overview serves as a teaser, encouraging readers to delve deeper into your business plan.
Vision and mission statement: Defining purpose and values
Your vision and mission statements are the heart and soul of your coaching business. They articulate why your business exists and the principles it upholds. Crafting these statements requires thoughtful consideration and a deep understanding of your coaching's core essence.
Start with your mission statement, which should succinctly express your coaching business's purpose. What impact do you aim to make? Whose lives do you intend to transform? Your mission should be actionable and inspirational, conveying the value you offer to your clients.
Next, elaborate on your vision statement, which paints a picture of your coaching business's future. Envision where you see your business in the long term, and describe the broader aspirations you hope to achieve. Your vision should inspire both you and your team while aligning with your mission's core values.
These statements should not be generic; they should be uniquely tailored to your coaching niche and your personal beliefs. They serve as your guiding light, helping you make decisions and stay true to your coaching philosophy.
Target market: Bullseye!
Identifying your target market is akin to defining your coaching game plan. This section of your business plan is all about understanding your ideal clients – the people who will benefit most from your coaching services. By creating a vivid picture of your target market and assessing how popular coaching is currently, you can tailor your coaching approach and marketing strategies to better connect with them.
Begin by describing the demographics of your ideal clients. What is their age range, gender, education level, and location? This information helps you narrow down your focus and ensures that your coaching services are relevant to your target audience.
Dig deeper into psychographics, which encompasses your clients' values, interests, and motivations. What are their pain points and aspirations? What challenges are they facing that your coaching can address? Understanding these factors enables you to craft coaching programs and messaging that resonate with your audience.
Consider creating detailed client personas – fictional representations of your ideal clients. Give them names, backgrounds, and specific needs. This exercise humanizes your target market and makes it easier to empathize with their goals and challenges.
Moreover, research your target market's behavior and preferences. How do they consume information? Which social media platforms do they use? What blogs, forums, or communities do they engage with? This knowledge guides your marketing efforts, helping you reach your audience where they are most active.
In essence, your target market analysis is like scouting your competition before a big game. It equips you with the insights needed to craft coaching programs and marketing campaigns that speak directly to your ideal clients. Remember, the better you understand your audience, the more effectively you can serve their needs.
Client analysis: Understanding client needs
Building on your target market analysis, client analysis delves even deeper into understanding your clients' needs and preferences. It's about getting into the minds of your prospective clients to create coaching services that truly resonate with them.
Start by identifying the specific challenges your clients face. What obstacles are they encountering on their personal or professional journeys? These challenges are the pain points your coaching can address.
Next, explore the goals and aspirations of your clients. What do they hope to achieve through coaching? Understanding their desires allows you to tailor your coaching programs to help them reach their objectives effectively.
Consider conducting surveys or interviews with your target audience to gather valuable insights directly from potential clients. Ask about their current struggles, what they believe coaching can help them with, and what outcomes they expect from the coaching relationship.
Additionally, examine the emotional aspects of your clients' needs. What motivates them to seek coaching? What fears or doubts might they have about the coaching process? By empathizing with their emotions, you can better connect with clients and offer the support and guidance they require.
Competition research: Analyzing the coaching landscape
Understanding your competition is akin to studying your opponent's playbook before a big game. This section of your business plan involves conducting thorough research into other coaches or coaching businesses in your niche. By gaining insights into your competition's strengths and weaknesses, you can position your coaching business effectively in the market.
Begin by identifying key competitors in your coaching niche. Research their coaching services, pricing, and unique selling points (USPs). What do they offer that sets them apart? This information helps you identify gaps in the market that you can fill or areas where you can differentiate your coaching services.
Analyze your competitors' online presence, including their websites, social media profiles, and customer reviews. Pay attention to their branding, messaging, and the strategies they use to attract clients. Are there opportunities for you to enhance your online presence or offer a unique value proposition?
Furthermore, examine your competition's client base. Who are their typical clients, and how do they cater to their needs? Understanding their client demographics and psychographics can provide valuable insights into potential target audiences you may have overlooked.
While researching competitors, be mindful of potential collaboration opportunities. Consider partnerships or joint ventures that can benefit both your coaching business and others in your niche.
Ultimately, competition research is about positioning your coaching business strategically. By leveraging your knowledge of the coaching landscape, you can refine your business strategy, better serve your target audience, and find innovative ways to stand out in a crowded field.
The management structure of your coaching business: Team play
As your coaching business grows, it's essential to have a clear management structure in place. This section outlines the roles and responsibilities within your coaching business, ensuring that everyone knows their part in the game.
Start by introducing the key members of your coaching team, including yourself and any partners, managers, or staff members. Describe their backgrounds, qualifications, and roles within the organization. Highlight their expertise and how it contributes to the success of your coaching services.
Outline the hierarchy and reporting structure within your coaching business. Define the chain of command and communication pathways to ensure smooth operations. Be clear about decision-making processes and responsibilities for various tasks and projects.
Consider discussing your business's culture and values. What principles and beliefs guide your coaching practice? How do these values translate into the way you and your team interact with clients and each other? Your business's culture plays a significant role in shaping the client experience and team dynamics.
Additionally, detail any plans for future team expansion or development. Are there roles you anticipate needing in the future? How do you plan to recruit and onboard new team members to maintain a cohesive coaching unit?
Financial planning: Playing the numbers game
Start by outlining your startup costs. These are the initial expenses you'll incur to launch your coaching business. Include costs for equipment, software, marketing, legal fees, and any other expenses necessary to get your business off the ground. Having a clear understanding of these upfront costs is crucial for budgeting.
Next, delve into your revenue projections. Estimate your coaching fees, taking into account factors like the number of clients you expect to work with and your pricing strategy. Consider offering different coaching packages with varying price points to cater to a wider range of clients.
Create a detailed financial forecast, including monthly or quarterly revenue and expense projections for at least the first year of your coaching business. This forecast should include your expected income, operating expenses, and any additional costs as your business grows.
Calculate your break-even point, which is the point at which your revenue covers your expenses. This is a critical metric that helps you understand how long it will take to start generating a profit.
Address your funding needs. If you require financing or investment to launch or scale your coaching business, outline your funding requirements and potential sources, such as personal savings, loans, or investors. Be sure to explain how the funds will be used to support your business's growth.
Finally, consider contingency planning. Identify potential financial risks and outline strategies to mitigate them. What happens if your revenue falls short of projections? Having a backup plan in place can help you navigate unexpected challenges.
Scheduling software investment: Gear for coaching success
In the world of coaching, where time is precious, having a reliable and feature-rich booking solution can make all the difference. One such solution is Trafft – an ideal choice for coaches seeking an efficient and user-friendly appointment scheduling tool.
You must be wondering now how such software can help improve your coaching business. What are the benefits? How can it make your life easier?
Well, here's how:
1. Time efficiency
Coaches often wear multiple hats, from conducting sessions to marketing their services. A booking solution automates the appointment scheduling process, saving you valuable time. Instead of back-and-forth emails or phone calls to set up appointments, clients can book sessions seamlessly online, freeing you to focus on coaching and business development.
2. Reduced administrative burden
Without a booking tool, managing appointments and client information can become a cumbersome administrative task. Trafft, for instance, streamlines administrative work by storing client data, managing calendars, and automating reminders and follow-ups. This reduces the risk of double bookings, missed appointments, and scheduling errors.
3. Improved client experience
Clients appreciate the convenience of booking sessions at their convenience, whether it's late at night or during a busy workday. A user-friendly booking tool like Trafft enhances the client experience by providing 24/7 access to your availability and services. Automated reminders also ensure clients never forget their appointments, contributing to client satisfaction.

4. Increased booking flexibility
Coaches often work with clients in various time zones or with diverse scheduling needs. Scheduling software accommodates these variations by allowing clients to book according to their availability. This flexibility attracts a broader clientele and increases your coaching business's accessibility.
5. Reduced no-shows
Automated appointment reminders significantly reduce no-shows and late cancellations. Clients receive notifications before their sessions, minimizing the chances of forgetting or overlooking appointments. This leads to a more consistent and reliable client base.
6. Competitive advantage
In a competitive coaching landscape, offering an easy and efficient booking experience sets you apart. It can be a deciding factor for potential clients choosing between you and a competitor and a valuable marketing asset that helps you attract and retain clients.
So, investing in a reliable booking tool such as Trafft is not merely an expense; it's an investment in the growth, efficiency, and professionalism of your coaching business. It empowers you to focus on what you do best – coaching – while enhancing the overall experience for your clients.
Marketing planning: Getting in the game
Start by defining your unique selling proposition (USP). What sets your coaching services apart from others in the market? Highlight the benefits of coaching and what clients can expect when they choose you as their coach. Your USP is the cornerstone of your marketing strategy, so make it compelling and memorable.
Identify your target audience once again, but now focus on how you'll reach them. Create detailed buyer personas to understand their preferences, challenges, and online behavior. This information will inform your marketing campaigns and content creation.
Develop a content marketing plan. Consider creating blog posts, articles, videos, podcasts, or social media content that addresses your clients' pain points and interests. Content marketing establishes you as an authority in your niche and attracts potential clients to your website or social media profiles.
Discuss your social media strategy. Determine which platforms are most relevant to your target audience and outline a content calendar. Engage with your audience by responding to comments, sharing valuable insights, and building an online community around your coaching brand.
Outline your email marketing strategy. Email campaigns can nurture leads and keep your existing clients engaged. Describe the types of emails you'll send, such as newsletters, promotional offers, or educational content, and how often you'll send them.
Consider paid advertising options, such as pay-per-click (PPC) advertising on search engines or social media platforms. Define your budget, target audience, and the goals you hope to achieve with paid advertising campaigns.
Explore partnerships and collaborations within your coaching niche. Building relationships with other coaches or complementary businesses can expand your reach and introduce you to new potential clients.
Sales funnel: Nurturing leads into clients
The sales funnel is where the game plan transitions from attracting potential clients to converting them into paying clients. It's the process of guiding leads through various stages until they become committed clients of your coaching services.
Begin by defining the stages of your sales funnel. Common stages include awareness (potential clients become aware of your coaching services), consideration (they explore your offerings), decision (they decide to engage with your coaching), and conversion (they become paying clients).
Detail the strategies and tactics you'll use at each stage to move leads through the funnel. For example, in the awareness stage, you might use content marketing to attract website visitors and social media followers. In the decision stage, you may offer free consultations or assessments to encourage commitment.
Discuss lead nurturing techniques, such as email drip campaigns, that keep potential clients engaged and informed. How will you provide them with valuable content and information that builds trust and confidence in your coaching services?
Define your sales process. Outline the steps involved in converting leads into clients, including initial consultations, proposal presentations, and contract signing. Ensure that your sales process aligns with your overall marketing strategy and client acquisition goals.
Consider the technology and tools you'll use to manage your sales funnel. Customer relationship management (CRM) software can help you track and manage leads, schedule follow-ups, and automate certain communication processes.
Create a timeline for your sales funnel, indicating how long you expect leads to spend in each stage before converting into clients. This timeline will help you set realistic expectations and measure the efficiency of your sales efforts.
So, Is Having a Sound Coaching Business Plan Really a Necessity?
Absolutely!
In the competitive field of coaching, a well-crafted business plan is your playbook for success. It provides a clear roadmap, aligns your actions with your mission, and positions you effectively in the market. By carefully considering each element of your business plan, you can build a thriving coaching business that makes a positive impact on your clients and your bottom line.
However, to be an extraordinary coach, it's not just about setting your course and sailing onwards; it's about anchoring regularly to fine-tune your direction.
So, let's make it official: Schedule those check-ins! Make time to revisit your coaching plan, evaluate how it's unfolding, and pinpoint the areas that need to be improved. This active reflection isn't just about getting better – it's about getting the best results.
Embrace this continuous cycle and watch as you unlock the secrets of what works brilliantly and what might need a dash of innovation. Your journey as a coach isn't stagnant. It's a thrilling expedition of growth, both for yourself and the incredible individuals you lead towards their own triumphs.
Ready to set sail?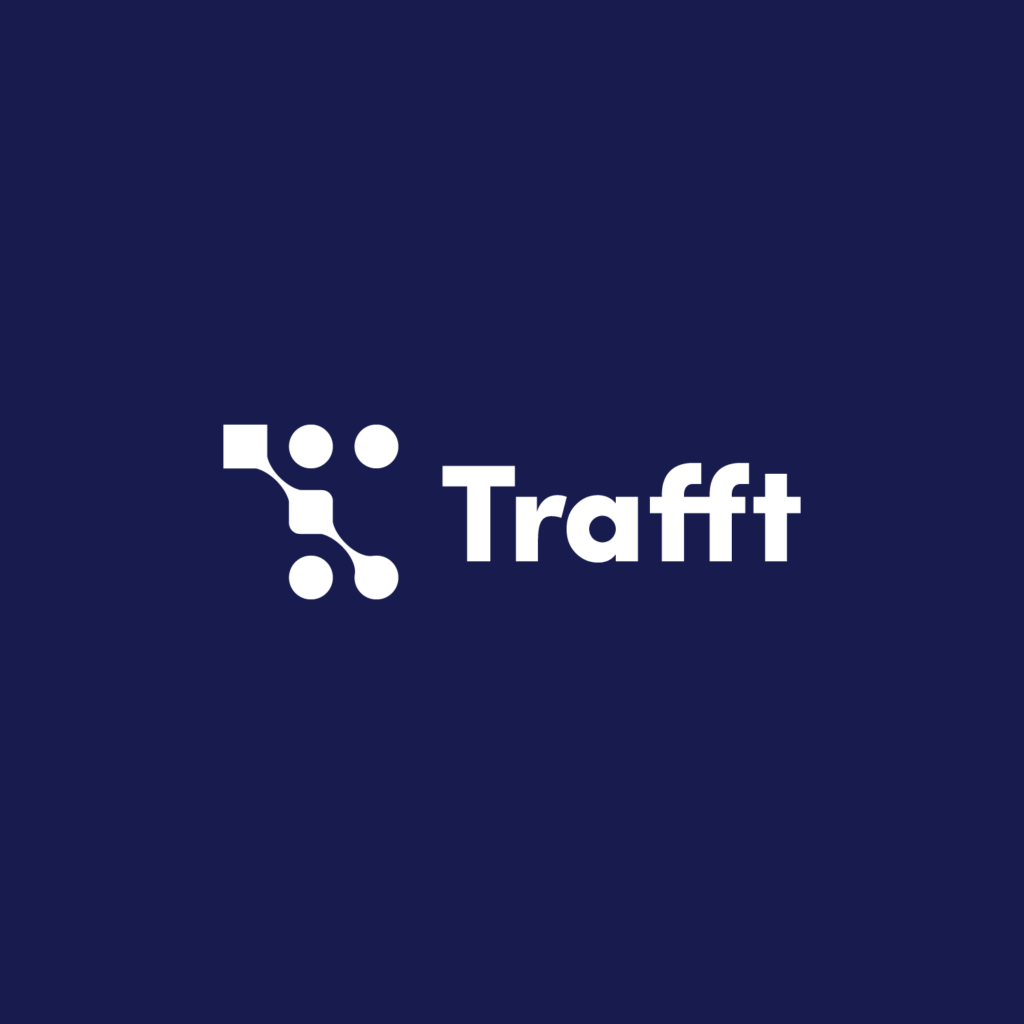 This article was contributed by Trafft and first published on their website. Thousands of businesses around the world rely on Trafft to help them automate repetitive everyday tasks, provide ease of booking for their clients, manage administration and maximize efficiency. Learn how Trafft can help you to schedule with clients and reduce the administrative workload of your coaching business.