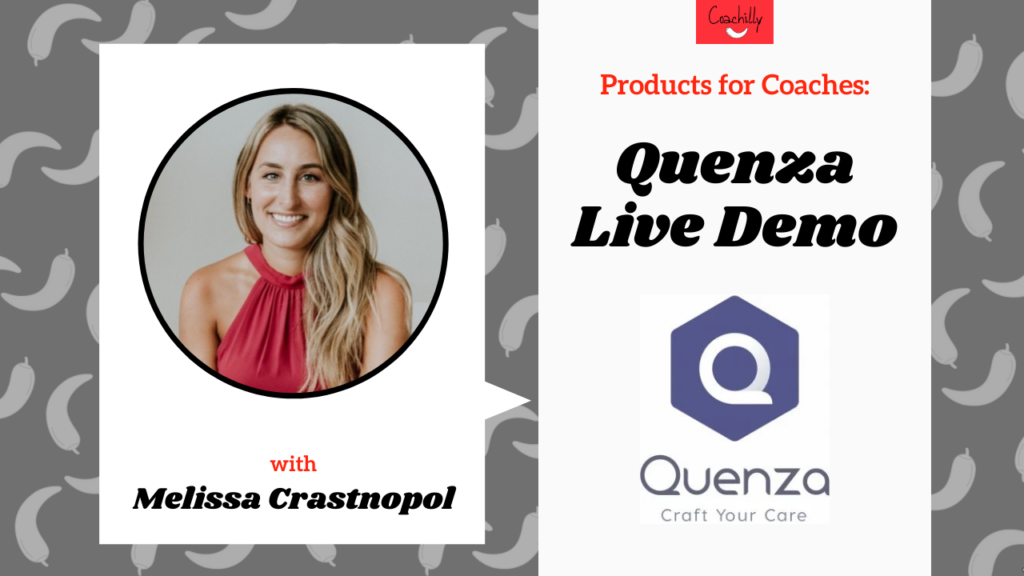 A few days ago, I invited Melissa from Quenza to join me on a livestream to showcase a demo of their coaching software. Melissa had seen the article comparing coaching software in a side-by-side review and reached out to introduce Quenza. The demo video below is about 25 minutes long and shares how Quenza works, what kind of coach it is best for and how it's priced.
This review was not sponsored and Quenza is not an affiliate of Coachilly.
What stood out about Quenza's Coaching Software
Quenza's platform has a heavy focus on pre-made templates and journeys, called "pathways." That means, if you are a new coach looking to build your repertoire, Quenza will give you a library ready to start coaching like a pro.
Pathways Feature
Pathways are pre-made journeys or roadmaps filled with activities, action steps, prompts and so on. Let's say you work with clients repeatedly on specific topic. You have found a proven journey to lead them through over 8 weeks or so. Quenza allows you to define that journey in their pathways feature. Now all you have to do is assign it to clients and they will be guided through that journey with reminders, prompts, etc.
Activities Feature
Activities are pre-made worksheets that are fully digitized. This means your clients can fill out a worksheet online by clicking on tick boxes, adding text, and so on. You can add your own activities with an intuitive drag-and-drop tool or add activities from Quenza's library to your own.
Pricing
Pricing is straight-forward. You scale as you grow, meaning, the more clients you have and the bigger your library, the higher the price per month, but the lower the cost per client. So as you grow, cost go down. At the time of writing this article, pricing starts at $49 per month.
How to Try Coaching Software Before You Buy
Take advantage of Quenza's generous 30-day free trial period to test the platform. I recommend that you list your needs in order of priority and create a checklist before you register. Set up an account under your business email and one with a personal email to play coach and client to experience how the platform works for both sides.
Alternatively, ask a friend to play the role of a client. Testing this way is important: you will unlikely switch providers once your entire list of clients is on that platform and it has become your business backbone.
Watch the replay of the live demo with Melissa:
Let us know what you think! If you want a review of another coaching platform or other software, comment below!